How parental controls for kindle tabs help
Let your teens enjoy their Kindle Fire Tabs and Fire Phones and discover how you can protect them
Control Device Usage

Regulate device usage during meal times, study and bedtime to improve their concentration and manage their digital lifestyle.

Fight bullying

Keep a check on who they hang out with and their online behavior to know in time if they're being bullied at school or online.

Let them Use Latest Tech

Let them enjoy the latest technology and gadgets in a safe environment. Control their device usage and ensure they use it right.

Know their Whereabouts

Keep a check on their whereabouts, where they hang out with their friends and by what time they'd reach home.

Protect their Devices

Retrieve their stolen mobile device and protect saved data in case of phone damage and from being misused.

Always be There

Contribute your share effectively and help your children with issues they'd prefer discussing with you only.
Features that make FamilyTime
The World's Most Powerful and Advanced Mobile Monitoring App
Family Watch

Family Care

Family Buzz

Family Locator

Family Link

Family Plus
Why FamilyTime is the best parental control app
More Reasons to Go for FamilyTime for Effortless and Effective Digital Parenting
Child Data Privacy

We take Data Privacy very seriously. Your child data remains completely safe and well-protected with us. Even our Support staff cannot access or view your child data.

One account for your family, unlimited devices

Manage your family's all mobile devices with one FamilyTime account and track all devices from a single dashboard.

Use FamilyTime on the go – make changes, manage child device

Manage your child's device via FamilyTime Dashboard app or via the website using any device with a browser so you can use FamilyTime even on the go.

Give your partner, relatives and other carers access for FREE

Invite your partner, parents or other carers to manage your child's FamilyTime Parental Control settings.

Prevent kids from uninstalling FamilyTime

You can block access to settings to prevent FamilyTime to be uninstalled so your children can't uninstall the app.

Compatible with Apple, Android and Amazon devices

FamilyTime is available for iPhone, iPad, iPod touch, Android and Kindle Fire devices.

Data Security

Your data is safe with us over our highly secured servers. We take all measures to make our serves impenetrable.
We're one big family
Stay connected with us on FamilyTime official blog – listen more from us and discover what's new
February 17, 2017 | Parental Controls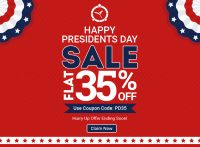 Starting 17th, we honor the great George Washington and all the other Presidents who rendered relentless contributions to shape the destiny and made America the greatest country of the world. Keeping up our tradition f giving back, we offer you a stellar 35% off on FamilyTime Premium purchase this Presidents Day. Investing in the Future […]
February 06, 2017 | Parental Controls for Android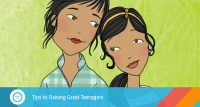 Teenagers are full of questions. They are adventurous, fearless and sensitive at the same time. Keeping a balance between caring, teaching about life and letting them grow can become difficult for the parents.