Access Control – Limit Screen TimeNew
Manage the Time your Kids Spend on Android Devices
Time Limits

Don't want your kids to be distracted by their phones during study hours and chores? FamilyTime lets you limit device access in those hours to make sure they concentrate on their work.
Learn More

BedTime

With FamilyTime's smart BedTime controls, you can limit screen time on their devices during night hours. This way, you can make sure they don't use their phones and get sound sleep.
Learn More

Family Pause

FamilyTime lets you lock phone of your kids with a single tap when you don't want them to use their devices so you can have their full attention during family activities and gatherings.
Learn More
Android Geo-fencing & Location Tracking
Track their Whereabouts and Instantly Know when They Visit Suspicious Places
Geo-fence Places

FamilyTime is an advanced Android geo-fencing app that lets you geo-fence as many places as you want to. You will get instant alerts when your kids enter or leave geo-fenced places any time.
Learn More

Location Tracking

With FamilyTime Android tracker, you can get detailed location history of all the places they visit in a given time. Track phone location and get time & date stamps for all the places visited.
Learn More
Android Application Control – The App Blocker
Block the apps and games you don't want to be running on your kids' Android devices altogether
The Mighty App Blocker for Android that Blocks All the Distracting Apps
Social apps and games keeping your children from studying or sleeping at night? Simply block all such apps on their Android phones and tabs and make them concentrate better.
Before App Blocker

After App Blocker
What Our Customers Say About Us!
Kenzie Murnan
- via Google Play Store
Glitch free application The app works great. I love the feature of geo fencing. Because these feature save me from a lot of hassles of calling my kid again and again. I can now work peacefully while staying updated about my kids location. Till date the app works great and sends right notification.
The Ultimate Android Monitoring Software
FamilyTime has got the perfect blend of monitoring features from monitoring Calls and SMS to tracking Internet activities; from Contacts to Installed Apps and that's makes it the Ultimate Android Monitoring Software!
Works on Android Phones & Tablets
How Android Parental Controls Help?
Discover how FamilyTime can help you monitoring Android devices of your teens in no time
Control Device Usage

With FamilyTime's advanced Android parental control app, you can easily regulate device usage during meal times, study and bedtime to improve their concentration and manage digital lifestyle.

Fight bullying

FamilyTime Android parental control app will let you know who your children hang out with and their online behavior so you can know in time if they're being bullied at school or online.

Let them Use Latest Tech

Let them enjoy their Android devices in a safe environment. Control their device usage and ensure they use it right.

Know their Whereabouts

Keep a check on their whereabouts with the safest Android monitoring application and check their real-time locations and geo-fence suspicious places.

Protect their Devices

Retrieve their stolen Android devices and protect saved data in case of phone damage and from being misused with FamilyTime's powerful Android monitoring features.

Always be There

FamilyTime app for Android monitoring lets your children reach out to you in emergncey situation with just a single tap so you can always be there for them.
It Takes Just Few Minutes to Get Started.
FamilyTime is easy install on your child's device. Parents need to install Dashboard App to manage all family devices.
1
Sign up
Create your FamilyTime FREE Account
2
Install
Install FamilyTime App on child devices
3
Manage
Manage all devices from the FamilyTime Dashboard App or Web Portal
Available on iPhone, iPad & Android Phones/Tablets
Why FamilyTime is the Best Android Parental Control App
More Reasons to Go for FamilyTime for Effortless and Effective Digital Parenting
Child Data Privacy

We take Data Privacy very seriously. Your child data remains completely safe and well-protected with us. Even our Support staff cannot access or view your child data.

One account for your family, unlimited devices

Manage your family's all mobile devices with one FamilyTime account and track all devices from a single dashboard.

Use FamilyTime on the go – make changes, manage child device

Manage your child's device via FamilyTime Dashboard app or via the website using any device with a browser so you can use FamilyTime even on the go.

Give your partner, relatives and other carers access for FREE

Invite your partner, parents or other carers to manage your child's FamilyTime Parental Control settings.

Prevent kids from uninstalling FamilyTime

You can block access to settings to prevent FamilyTime to be uninstalled so your children can't uninstall the app.

Compatible with Apple, Android and Amazon devices

FamilyTime is available for iPhone, iPad, iPod touch, Android and Kindle Fire devices.

Data Security

Your data is safe with us over our highly secured servers. We take all measures to make our serves impenetrable.
We're one Big Family
Stay connected with us on FamilyTime official blog – listen more from us and discover what's new
May 30, 2016 | Parental Controls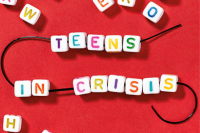 Trust me, there are all sorts of crazy people online and they just don't stop at that – they incite people into bizarre cult following, making them do horrible stuff. And young vulnerable people are at the stake more than ever. You can simply never tell what your kid is up to.
May 23, 2016 | Parental Controls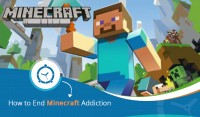 It's really tough raising the digital generation; it really is. We can't just make all their gadgets go away with a magic wave in the air and make them vanish altogether. In fact, these gadgets like smartphones and tablets are the ones that also keep us connected with our kids these days.